Ooh, we've got some good stuff today. Let's start at Pornokitsch, with Draft Posts:
We all become 'authors' as soon as we open a Word file, 'artists' as soon as we buy paint, 'bloggers' as soon as we register our domain name. By contemplating creation – simply by having an idea – we re-identify ourselves.

But then, we also leap to the other extreme. A creator isn't 'allowed' to claim that identification until they have successfully created. You're not really an author until you finish a book. (Or perhaps even publish one.) You're not really an artist until you finish a painting. A blogger without posts is a poor example of the breed. This isn't unfair: inspiration might be the easiest part of the project. Socially, we should celebrate the do-ers and which means focusing on the evidence of what they've done.

But what about everything in-between?
Looking a bit further back (because I haven't read Pornokitsch closely in a while), what if Apple bought the entire UK publishing industry?
What if they just bought the entire British fiction publishing industry?

The point of this (obviously impossible) scenario, of course, is rethinking the value of the book, and taking the terrifying (and hopefully inaccurate) perspective that books qua books are toast. Instead, let's think of what the value of fiction publishing would be to Apple: a cost-effective way of identifying, developing and testing creative concepts. Books as a massive means of consumer-testing. Think of book sales as upvotes and the fiction-reading population as a gigantic network of slush-pile readers.

According to YouGov Profiles, 18-34 'avid or regular' readers are exactly the people that matter to our networks.

They significantly overindex for all of the following:

Netflix, Amazon Prime Video, and XBox Live/Video
Watching films, in general, on a streaming service
Watching films on a streaming service, once a week or more
Agreement with "I primarily listen to music through streaming services"
Agreement with "Live TV is a thing of the past"
Paying for music streaming

If you're a content streamer, this is your most valuable audience. So why not keep monitoring what they read, and turn that stuff into video content?
Fun stuff, but feels like it's kind of missing the point: if Apple ran the entire UK publishing industry they would, to a large extent, determine what UK readers were able to read. (Because, while the largely Amazon-based, word of mouth driven discovery of books is extremely alive and kicking, there's still a heck of a lot of books that get sold simply because a trad publisher puts them out and they end up in bookstores). Basing future movie/TV production decisions on the reception to content that you've already implicitly curated seems… well, let's be honest, nonsensical.
Fun idea, though. Next!
Oh, more Amazon, by way of t-shirts:
Batman, Superman, Spider-man are all t-shirt brands with comic book spinoffs. I think Harry Potter belongs in that pantheon as well: geek culture brands where the identification is now so embedded that they're part of the visual vernacular. It isn't just about a nerd franchise being in Primark, it is about a nerd franchise being in Primark and coverage in the Sun.

If anything, Harry Potter's gone a step further and given us four lifestyle brands. Superhero logos say, generously, something about you. But the four Hogwarts houses have become a socially-accepted Meyers-Briggs self-classification.
#RAVENCLAW4LIFE
The click-baitingly titled (for nerds like me) 'Are independent bookstores the new conspicuous consumption?'
We are constantly repositioning indie bookshops around their moral, not commercial, benefits, and Pullman et al.'s arguments seem to play into that vein. I'm not wild about it because, well, virtually every consumer study says that, whatever customers may say, price and convenience will trump morality at the till. But based on Currid-Halkett's research, maybe this is actually the best route to survival? Turn independent bookshops into the exclusive playground of the virtuous wealthy, who are happy to pay full price for their Philip Pullman novels. Publishers and retailers can get name-brand designers to create tote bags (done!) and discreet-but-not-too-discreet stickers that say 'locally purchased', so those that paid £20, not £10, can get the virtuous and visible buzz they've paid for.
I can't disagree. I haven't bought a brand new book in a bookstore in five years: I love going to my local store and picking up five second-hand for a couple of dollars, but that's it. It's one of those awkward semi-hypocritical situations where I certainly don't want to see my local brick and mortar book store disappear, but I'm definitely not going to start buying all of my books there. Come on virtuous wealthy, only you can save us now…? (Ugh.)
Meanwhile, a long read over at The Atlantic, from the frustratingly-briefly-named X:
A snake-robot designer, a balloon scientist, a liquid-crystals technologist, an extradimensional physicist, a psychology geek, an electronic-materials wrangler, and a journalist walk into a room. The journalist turns to the assembled crowd and asks: Should we build houses on the ocean?…

Like a think-tank panel with the instincts of an improv troupe, the group sprang into an interrogative frenzy. "What are the specific economic benefits of increasing housing supply?" the liquid-crystals guy asked. "Isn't the real problem that transportation infrastructure is so expensive?" the balloon scientist said. "How sure are we that living in densely built cities makes us happier?" the extradimensional physicist wondered.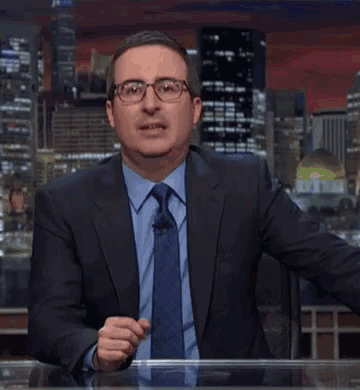 But also:
Just beyond the drones, I find Astro Teller. He is the leader of X, whose job title, captain of moonshots, is of a piece with his piratical, if perhaps self-conscious, charisma. He has a long black ponytail and silver goatee, and is wearing a long-sleeved T‑shirt, dark jeans, and large black Rollerblades. Fresh off an afternoon skate?, I ask. "Actually, I wear these around the office about 98 percent of the time," he says. I glance at an X publicist to see whether he's serious. Her expression says: Of course he is.
Astro? Astro? Anyway, it turns out it's just a nickname. Keep reading for a fascinating deep dive into Project Loon, X's quest to bring internet to the world with balloons.
The world's biggest need wasn't hardware but access. Cables and towers were too expensive to build in mountains and jungles, and earthbound towers don't send signals widely enough to make sense for poor, sparsely populated areas. The cost of satellites made those, too, prohibitive for poor areas. DeVaul needed something inexpensive that could live in the airspace between existing towers and satellites. His answer: balloons. Really big balloons.

The idea struck more than a few people as ridiculous. "I thought I was going to be able to prove it impossible really quickly," said Cliff L. Biffle, a computer scientist and Rapid Eval manager who has been at X for six years. "But I totally failed. It was really annoying."
The Atlantic also asks 'Have we become too squeamish about the inevitable human cost of exploration?':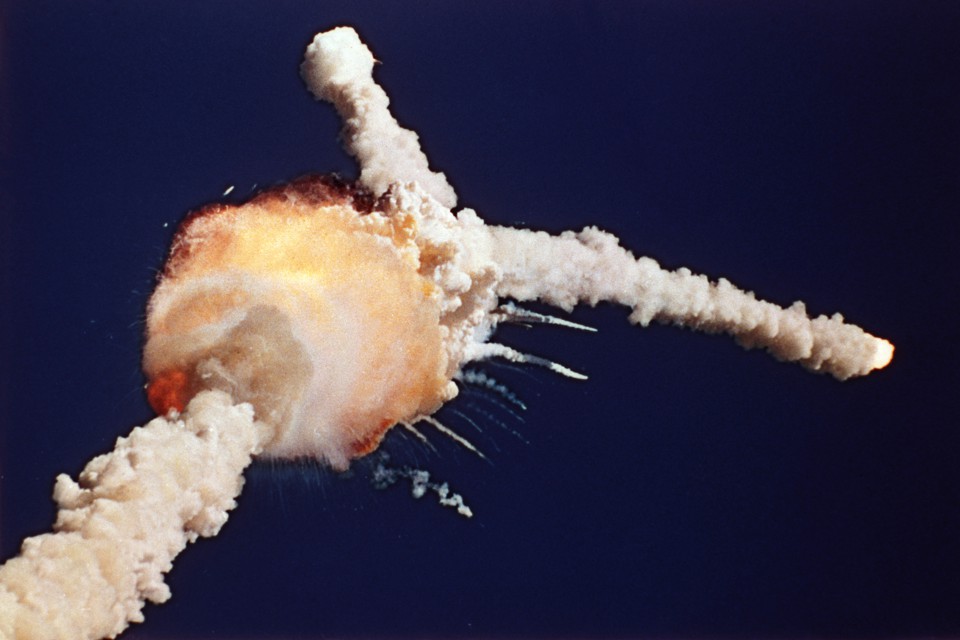 Today, industry and government are both upshifting gears, back into novelty, which means the public's attitudes toward space travel and its inevitable accidents may return to what they were in NASA's early, more adventurous days. After decades in a stable and predictable orbit, American spaceflight will return to new vehicles and, maybe, new destinations. The country is deciding which far-off world to point ships toward next, with the moon and Mars the most likely candidates. Private companies are doing the same, and preparing to take high rollers on suborbital romps. And with that leap into the unknown, Americans may become more tolerant of the loss of astronaut life. If they don't, the government and private industry might not be able to make the leap at all.
Next: octopuses continue to be amazing. Look at this bad boy:
Naturally, scientists are trying to create an artificial version. Sadly, so far the real deal is far too badass to be emulated:
The robots are certainly cool, but they're nowhere near as versatile as the real deal. Shepherd's material, for example, can change texture about as fast as an actual octopus, but it can only make one rough shape at a time. The animal, meanwhile, can produce far finer undulations in its skin, which are tuned to whatever it sees in its environment. For now, nothing we produce comes anywhere close.
Finally: Hulk's bed from Thor: Ragnarok is… maybe exactly what you'd expect?
Good night, moon. Good night, Hulk.